The Invitation / Bulletin 1 for Danish Spring 2014 is ready – see it here.
Check out the new concept for 2014:
Sprint Friday
Two intensive races in the atractive 'Tisvilde Hegn' terrain Saturday and Sunday
Test yourself against the world's best orienteers. The Norwegian and Danish national team have already announced their arrival
DANISH SPRING include 3 WRE races and classes for all ages and levels
Exciting assembly area in Tisvilde Hegn close to parking
Attractive prize money for the winners of Women and Men Elite
Reduced entry fees in all classes
Snow-free or snowless terrain
Many training opportunities before the weekend
See you at Danish Spring 2014!
In March 2014 Tisvilde Hegn will set the scene for the new race format offering two individual races and a training camp at your choice.
Preliminary program 2014:
Wed – Fri 19-21 March: Training camp for individuals, clubs and schools.

Fri 21 March: Camp race at 19h (informal mass start race)
Sat 22 March: Individual Middle distance
Sun 23 March: Individual Long distance WRE
Both Saturday and Sunday will provide high quality races in a complete setup of competition classes. Please see the Find us-page for the embargoed area for the WRE classes  and more.
Follow us on facebook and see the Invitation/Bulletin 1 here on the webpage in November 2013 the latest.
See you there!
The intense 24 hours are now history and your focus is already at the next events – probably including the great relays 10Mila, Jukola and maybe the new NightHawk in Norway. Congratulations to OK Pan Århus and Lillomarka OL for their overall victories in the Relay. And to Anastasia Tikhonova, MS Parma and Nicholas Oskarssson, Lillomarka OL for the WRE victories. Congratulations too to all other prize winners of nice DS singlets or T-shirts in the Chase, compression socks and lots of nice extra stuff from SSport. SSport is a professional provider of running brands and event equipment (fences, portals, banners, signs etc.) and organise running events too.
The overall Relay results are here and you find it all on the Results page. Communication of online and final results, the map turnover-solution and also waiting for the Relay prize ceremony was not optimal. But live GPS tracking and facebook worked out well. And most important the course setters had done a great job!  Reenjoy at TracTrac REPLAY and e.g. at 3DRerun. Also nice stuff on the facebook feeds (for non-facebookers too), photo gallery and more.  The list of Lost property will follow.
Thanks to everybody for your enthusiasm – making the event much larger than the number of entries! We enjoyed having you here!
Gunner Sie, event director DANISH SPRING 2013
Please find the final results of Chase, Relay Night and Day on the Result-page – including Winsplits online.
Overall results and a summary of the weekend will follow TUESDAY evening.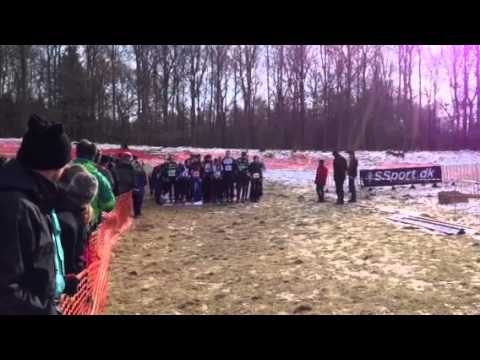 Follow these links to see start of men's and women's relay on Youtube.
Keep yourself updates, more videos will be available during the next week (+/-), including "Headcam-chase" of Danish Ida Bobach.
Men's start:
http://www.youtube.com/watch?v=J8UhcMg50KY
Women's start:
http://www.youtube.com/watch?v=_rvxZvpUglY
Results and splits are now online – use the Results link in the menu.
Latest update: 15:08
14 teams within 30 seconds on first radio control, Sweedish Sävedalen with Sergaj Fedatsenka in front.
All updates, except radio-controls will be on Facebook.
Another sunny day are in front of us – runners, spectators and officials are all looking forward to great orienteering in Grib Skov.
Today we have daylight-relay on the schedule, as a great finnish of yesterday's night-relay-event. Will the winners from yesterday maintain their lead?
Winners form yesterday:
M21:
1. Lillomarka OL 1:29:59
2. NTNUI orientering 1 +0:31
3. NTNUI orientering 2 +2:53
W21:
1. Eksjö OK 1:23:14
2. OK Pan Aarhus +1:37
2. Lillomarka +2:39
Will we see another "Battle of Josephine's" in the womens relay?
Can the Norwegian guys continue to dominate?
Or will some of the runners who did not run the night relay be on the top of the list?
Soon we will know, first start today is 10:00. Follow us on Facebook "Danish Spring", there will be a lot of updates during the day.