DANISH SPRING 29-31 MARCH 2019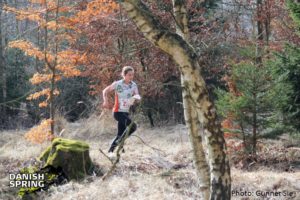 Denmark | Copenhagen | North Sealand
Bulletin 2 | Startlists | Results
The international spring opening in Denmark |Three World Ranking Events | Junior and Youth competitions | Perfect preparation for JWOC 2019 in Denmark, WMOC 2019 in Latvia and WOC Sprint 2020 in Denmark
Middle and Long distance races in epic Tisvilde Hegn – known from Danish Spring in 2014 and WMOC 2018, and the Friday afternoon Sprint in scenic Lyngby, near Copenhagen.
Join our newsletter and the facebook-event, and get updated information right in your newsfeed! Read all about DANISH SPRING in Bulletin 1 and on the webpages here.
Come and enjoy the intense and great atmosphere at DANISH SPRING!
Lyngby OK and OK Øst Birkerød.